Programme 2019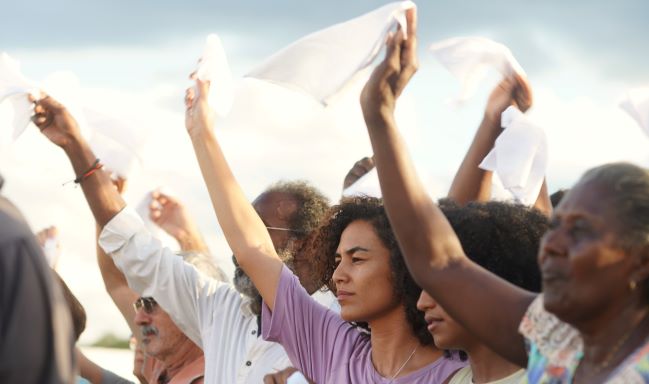 Bacurau
Director: Kleber Mendonça Filho, Juliano Dornelles
fiction
India Premiere
Section: World Cinema
Country: Brazil, France | Year: 2019
Language(s): Portuguese, English | Time: 132 mins
Synopsis
A few years from now… Bacurau, a small town in the Brazilian sertão – outback – mourns the loss of its matriarch, Carmelita, who lived to be 94. Days later, its inhabitants notice that their community has vanished from most maps.
Director's Bio
Kleber Mendonça Filho is a Brazilian filmmaker whose feature Aquarius (2016) was selected in Competition at the Cannes Film Festival, won Best Foreign Film from the French Syndicate of Cinema Critics, and was nominated in the Best Foreign Film category at the Cesar Awards.
Juliano Dornelles is a production-designer-turned-filmmaker who partnered with Filho on his first two features Neighboring Sounds (2012) and Aquarius (2016). His first feature film is currently in post-production.