Programme 2017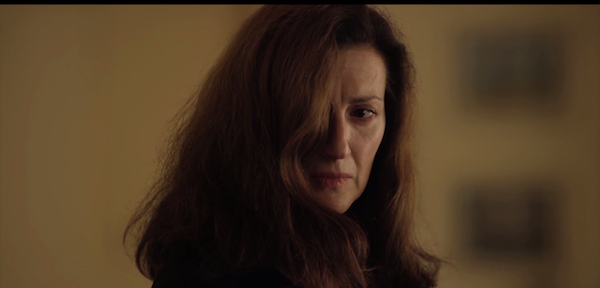 Scary Mother (Sashi Deda)
Director: Ana Urushadze
fiction | Section: International Competition
Country: Georgia, Estonia | Year: 2017
Language/s: Georgian | Time: 107 mins
Synopsis
A 50-year-old housewife, Manana, struggles with her dilemma - she has to choose between her family life and her passion, writing, which she had repressed for years – she decides to follow her passion and plunges herself into writing, sacrificing to it mentally and physically.
Director's Note
The film is about restrictions - some of those moral codes that we are taught and educated to, leading to some kinds of stereotypes and responsibilities attached to certain social statuses because of which an individual is oppressed.
Here an oppressed one is the mother, who spent all her youth dedicated to family matters, taking care of her husband and children, ignoring her passion, that is writing.
All these blockages have added up and reached its peak - she is having "now or never" moment, chooses Now and plunges herself into writing. Before she was totally dedicated to her family life, now she is totally into writing process, as if both cannot coexist simultaneously.
And when art is free but the artist is not, tension often materializes into some events - barricades must be overcome, there is often some kind of a sacrifice involved and in the end you wonder whether it was worth it.
Director's Bio
ANA URUSHADZE - was born in Tbilisi, Georgia on September 11, 1990. She graduated from Shota Rustaveli Theatre and Film State University in 2013. She has written and directed several shorts and one debut feature film. Filmography: 2017 – "Scary Mother", 2012 – "One Man Loved Me" (short), 2010 – "Ideas" (short).