Supporting Partners
Maharashtra Government
Welcome to Maharashtra. A land whose sheer size and diversity will stun you. Enjoy Mountains that stretch out into the mists as far as the eye can see. Her innumerous forts that stand proud and strong. Her scores of temples, sculpted into and out of basalt rock.
Her diverse and colourful cultures, woven into one gigantic quilt. Her festivals that galvanise the sleepy thousands into fervent motion. And her miles of silver, white beaches, stretched taut and inviting over the entire coast. Welcome aboard a travel package that gives you a glimpse into this vibrant and beautiful land.Welcome to Maharashtra. A land untouched, unsullied, unlimited.

PVR Cinemas
PVR Cinemas is the largest and the most premium film exhibition company in India. Since its inception in 1997, the brand has redefined the way entertainment is consumed in the country. PVR currently operates a cinema circuit comprising of 600 screens at 131 properties in 51 cities pan India (18 states and 1 Union Territory), serving approx. 75 million patrons annually. For further information, please refer to the PVR website: http://www.pvrcinemas.com/corporate/about-us.aspx

JW Marriott
Recently refurbished and boasting an unparalleled location overlooking the sparkling Arabian Sea, the JW Marriott Mumbai Juhu sets a new standard for luxury here in India. Our hotel is frequented by Bollywood celebrities, business travelers, and vacationing families alike, and offers gorgeous accommodations and five-star amenities to enhance your stay.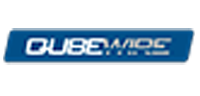 Qube Wire
Qube Wire is a great solution for film festivals that totally eliminates the pain of managing the content and keys for a large number of movies. Filmmakers can upload their content to Qube Wire using the Qube Wire desktop app and the system verifies the DCP at every stage. And the filmmaker can assign their movie to the festival which will not only transfer the DCP to the festival but will also provide restricted rights to the festival to issue KDMs to all the official festival screens, including any preview and quality check screens. The festival will receive a Qube Wire appliance with the capacity to store a large number of movies and these can be ingested into each screen's server over the network on through CRU drives that the Qube Wire appliance can output. Contact us at festivals@qubewire.com to learn how your film festival can take advantage of Qube Wire to eliminate your logistical nightmares.
To sign up for the Qube Wire service, visit www.qubewire.com.
Qube Cinema is a provider of end-to-end digital cinema technology and solutions. The company draws on decades of experience in cinema and provides a seamless digital environment for exhibitors, filmmakers and post-production companies with DCI compliant products that are flexible, reliable and cost-effective.
For further information, visit www.qubecinema.com.