India Strikes Blow Against Film Piracy, Streamlines Certification System - Global Bulletin
The Indian parliament has passed the Cinematograph (Amendment) Bill, which aims to curb piracy that causes losses of INR200 billion ($2.4 billion) to the film industry
01 August 2023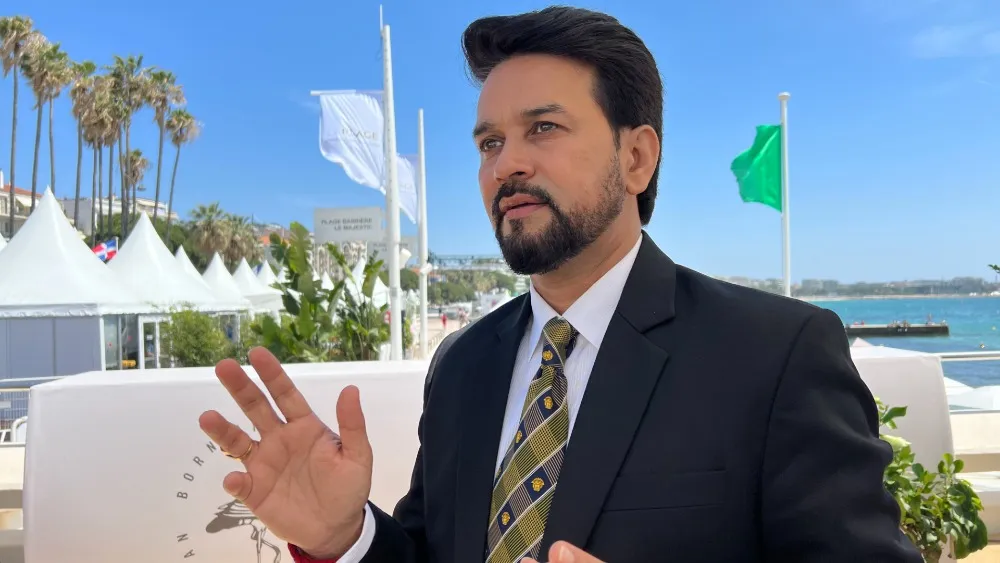 The Indian parliament has passed the Cinematograph (Amendment) Bill, which aims to curb piracy that causes losses of INR200 billion ($2.4 billion) to the film industry, according to government estimates. Those found guilty of film piracy by way of camcording in theaters or unauthorized copying and online transmission and exhibition of a pirated copy of any film will now face punishment of minimum three months imprisonment and a fine of $3,650, which can be extended up to three years imprisonment and fine up to 5% of the audited gross production cost.
The bill also introduces age-based categories of certification by further sub-dividing the existing UA category into seven years (UA 7+), 13 years (UA 13+) and 16 years (UA 16+), instead of 12 years. These age-based markers are recommendatory only, meant for the parents or guardians to consider whether their children should view a film. In addition, films certified by the Central Board of Film Certification are now in perpetuity and don
Anupama Chopra, festival director, Jio MAMI, added: "Short films are the trajectory for emerging voices to flourish; it's an exciting time for the category, and we are very happy to collaborate with one of our finest actors on this one."
Festival artistic director Deepti D'Cunha said: "We are proud of the category as many Dimensions Mumbai filmmakers have gone on to become big names in the industry, and the fact their journey started with Jio MAMI is a special feeling, and we want to create more success stories like these."
ACQUISITION
On the decision of the Commercial Court of Paris, French producer and distributor ZED, founded by Manuel Catteau, has become the sole owner of all the assets of the documentary producer Point du Jour – Les Films du Balibari, including its 900-hour catalogue. The company, which declared suspension of payments on Feb. 1, was placed under a restructuring procedure on Feb. 15 and is now in the process of liquidation.
As of Aug. 1, Point du Jour – Les Films du Balibari will continue to operate under the aegis of ZED which takes over all documentary films in development and production, as well as the bilingual French/French sign language documentary collection, L'Œil et la Main
EAZIE DOES IT
Startup company Eazie TV is launching an app-based service that aggregates live linear channels (or re-creates cable TV). It debuts in a partnership with Keppel Corporation-owned mobile phone operator M1 Limited at S$19.98 ($14.98) per month for existing subscribers and S$24.98 ($18.7) for non-members. It starts out with 75 channels including Discovery, Nickelodeon, Hunan TV International, History, CNN International, TLC, AXN and CNBC. Each subscription can support up to four devices and is compatible with all the usual environments: iOS, Google Play, Apple TV, Android TV, LG and Samsung as well as leading web browsers such as Chrome, Safari and Firefox.
BBC TOO
BBC Studios and MyVideo, a video streaming service that is part of Taiwan Mobile, have launched the flagship SVOD streaming platform, BBC Player, for viewers in Taiwan. Featuring six BBC Studios brands, (BBC Earth, BBC Lifestyle, BBC First, BBC Brit, BBC Kids, and CBeebies), some 3,000 hours of BBC Studios' content is available as a video on demand services. BBC Player also brings BBC Brit to Taiwan audiences for the first time, an entertainment brand featuring factual, entertainment and comedy shows. Taiwan is BBC Player's fourth market in Asia, joining Singapore, Malaysia, and, most recently, India.
POLICY PROMOTION
The Asia Video Industry Association has appointed Clare Bloomfield as its new chief policy officer with immediate effect. Bloomfield has been with the team since 2017 as director, policy & research, and more recently as acting CPO, helping to develop and execute policy initiatives relevant to the video industry, in consultation with and on behalf of AVIA member companies. Prior to joining the organization, Bloomfield had worked as a U.K. diplomat with postings including Hong Kong, Washington DC, Slovakia, Ghana and Pakistan.