Bhumi Pednekar joins Jio MAMI as the Brand Ambassador 'Dimensions Mumbai'
Story by mid-day online correspondent
31 July 2023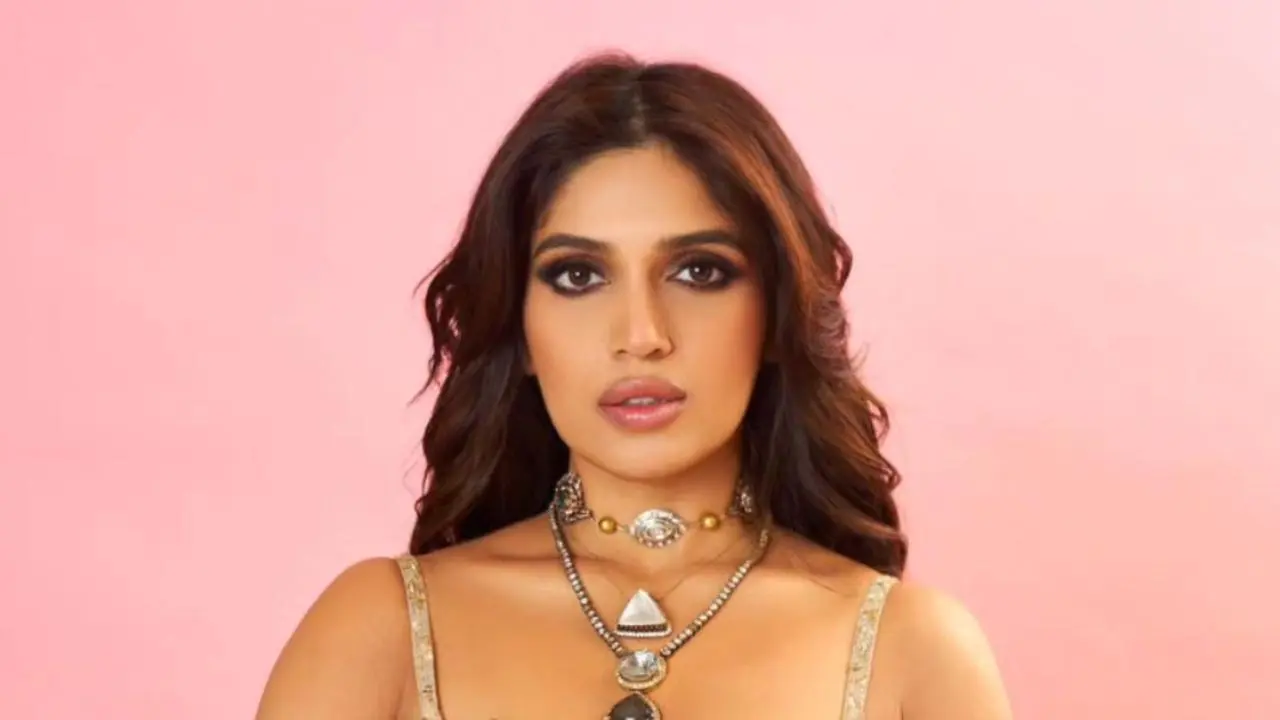 'Dimensions Mumbai', a short film competition based on the theme of Mumbai City, is back and is now open for submissions. The category was introduced in 2009 by Jaya Bachchan as an ode to Mumbai. 'Dimensions Mumbai' competition is applicable for young filmmakers within the age group of 18-25 years across India; all they need to do is film Mumbai-based themes in Mumbai.
Bhumi Pednekar, one of the most exciting actors in contemporary Indian cinema and known for her eclectic choices of films, is the Brand Ambassador for 'Dimensions Mumbai' this year. A hard-core Mumbai girl herself, Bhumi Pednekar, in her role, will be engaging and supporting the young creative collective of aspiring filmmakers at 'Dimensions Mumbai'.
Commenting on this, Bhumi Pednekar said, "I am thrilled to be a part of 'Dimensions Mumbai' this year. It's an incredible platform for young filmmakers; it empowers them to tell personal stories that mean something to them. It gives them an opportunity to showcase their film to a larger audience on a big screen. For decades, Mumbai has inspired filmmakers from around the world. This city has a cinema in its DNA. The opportunities that Mumbai can offer with an excellent platform like 'Dimensions Mumbai' to promote filmmakers of extraordinary calibre to their full potential is special. As a proud Mumbaiite who is always amazed and excited by the city, I can
Previously restricted to participants residing in Mumbai, this year's edition broadens its horizons, inviting filmmakers from all corners of India to partake in the cinematic celebration. 'Dimensions Mumbai' is applicable to participants between the ages of 18 and 25. The competition invites filmmakers to create a short film of a maximum of 5 minutes in length centred around the theme of Mumbai city. A distinguished jury consisting of industry experts will carefully review the entries, and the top three films will be honoured at the grand Opening Ceremony of the Jio MAMI Mumbai Film Festival.
Deepti D'Cunha, Artistic Director - Jio MAMI Mumbai Film Festival added, "At Jio MAMI, we strive to build a body of work that demonstrates the capabilities of young independent filmmakers. 'Dimensions Mumbai' is a step towards pushing boundaries and showcasing their work to established names in the industry as well as a wide audience, both Indian and international. We are expecting a staggering response for 'Dimensions Mumbai', our much-loved competition. We are proud of the category as many 'Dimensions Mumbai' filmmakers have gone on to become big names in the industry, and the fact their journey started with Jio MAMI is a special feeling, and we want to create more success stories like these.'
Jio MAMI Mumbai Film Festival is ready to welcome the young talent and all the special films that will be shown at the festival as young filmmakers from all over India embark on their cinematic journey through 'Dimensions Mumbai'. Don't miss out on this incredible opportunity. The call for entries starts on July 27, 2023, and will be open until August 31, 2023.
About Jio MAMI Mumbai Film Festival
Jio MAMI Mumbai Film Festival, organised by the Mumbai Academy of Moving Image (MAMI), has brought the best of contemporary world cinema and talent to the city of Mumbai, since 1997. With its new expanded vision to spotlight South Asian and South Asian diaspora filmmakers, Jio MAMI becomes the Hub for South Asia, discovering and connecting emerging talent to the worldwide festival ecosystem.
Along with celebrating cinematic excellence and bringing joy to our audiences, we aim to facilitate the exchange of ideas and provide easy access to information related to filmmaking, funding, film distribution, business opportunities, and strategic marketing support for films and filmmakers. The festival also conducts a robust Year-Round Programme that acts as a hub for creators and cinephiles through screenings, networking opportunities, access to labs and workshops for skill development, masterclasses, and, very importantly, creating a community of cinema lovers.