Programme 2017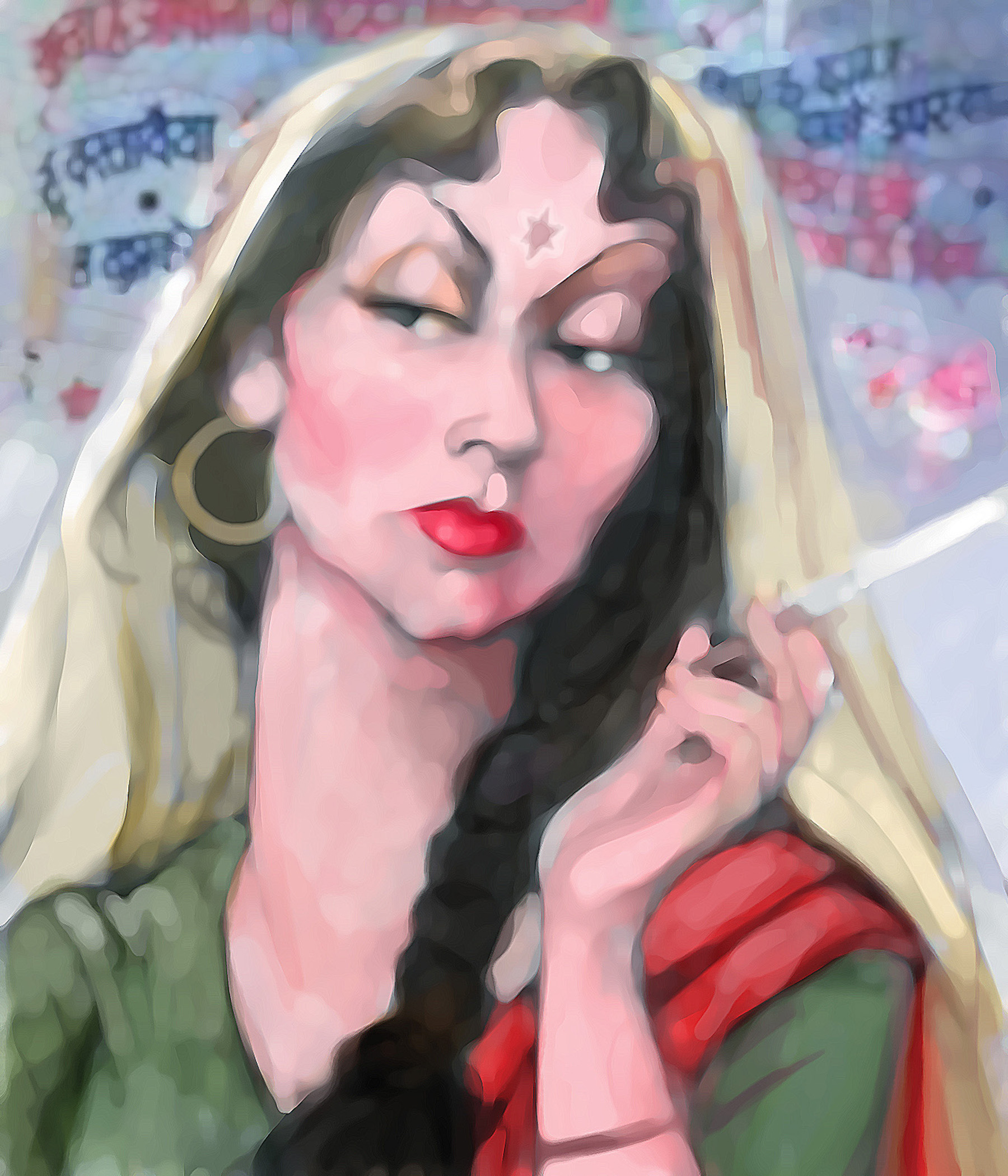 Shalom Bollywood: The Untold Story of Indian Cinema
Director: Danny Ben-Moshe
documentary | Section: Discovering India
Country: Australia | Year: 2017
Language/s: English | Time: 76 mins
Synopsis
When Indian cinema began 100 years ago, it was frowned upon for Hindu and Muslim women to perform on screen, so Indian Jewish women took on female lead roles and dominated this space for decades. The film reintroduces us to some of India's great Jewish actors, like Sulochana, the superstar of the silent film era; Pramila, the first Miss India; the unforgettable Nadira; and Bollywood's favourite uncle, David. Using archival footage, interviews, storyboards and re-enactments, old stories and lives are revived.
Director's Note
I knew little about Bollywood when I first heard the story of Nadira's passing in 2006. In 2007, I made my first trip to India to explore making a documentary about this quintessential vamp. I soon learnt she was the not the only Jewish star of Indian cinema, but the last in a long line of cinema greats going all the way back to Sulochana, the queen of the silent era. What fascinated me was the cultural circumstance in the early days of Indian cinema that led Jews to take to the celluloid when Hindus and Muslims were wary of doing so. As a result, I was surprised to learn, Indian Jews had a formative role in shaping the world's largest film industry. I also soon realised that because of their stage names, and limited knowledge about Judaism in India, few people knew these household name stars, such as Pramila and David, were Jewish. As a Westerner, I was intrigued how these Jewish stars worked and lived with Muslims and people of many other faiths, in what appeared to be a land uniquely free of anti-Semitism. Not only was this a rare good news Jewish story of interfaith coexistence, but also an important cultural story. I felt compelled to document and tell this refreshing and significant story that burst with colour, music and the intercultural encounters that reflect Indian society. Five trips to India and 11 years of watching countless Indian films later, I am so excited that once again these Jewish stars will hit the silver screen.
Director's Bio
Danny Ben-Moshe is one of Australia's leading documentary filmmakers. He won the country's top documentary prize, the Walkley Award for his film, Code of Silence. Danny's latest film is 'MY MOTHER'S LOST CHILDREN', an epic family saga told across five continents and six decades, is a coproduction for BBC Storyville and the ABC due to be released in late 2017. While his films are renowned for their quirkiness, they are always factually rigorous. For several years Danny was a professor undertaking Jewish studies research at universities in Australia, America and Israel. Danny has an undergraduate degree in law and politics from the School of Oriental and African Studies at the University of London and a PhD in Jewish Studies from the University of Melbourne.