Programme 2019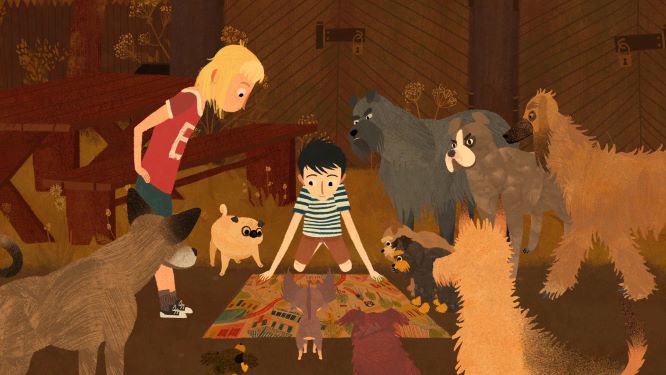 Jacob, Mimmi and the Talking Dogs (J?kabs, Mimmi un Run?jošie Su?i)
Director: Edmunds Jansons
fiction
India Premiere
Section: Half Ticket
Country: Latvia, Poland | Year: 2019
Language(s): Latvian | Time: 70 mins
Synopsis
Jacob dreams of becoming an architect like his dad. When he has to spend a week with
his bossy cousin Mimmi and her ex-pirate father in Riga's historical suburb, Maskachka,
he finds out that a greedy businessman is about to tear down the local park to build
skyscrapers. Jacob and Mimmi decide to stop the development, with the help of a pack
of local dogs that can… talk!
Director's Bio
Edmunds Jansons is an animation film director, graphic designer, children's book
illustrator, and founder of animation film studio Atom Art. He is the director of award-
winning animation shorts like International Father's Day (2012), Choir Tour (2012), and
Isle of Seals (2014), the preschool series – Shammies (2015), and the Christmas
special – Pigtail and Mr. Sleeplessness (2017).