Programme 2019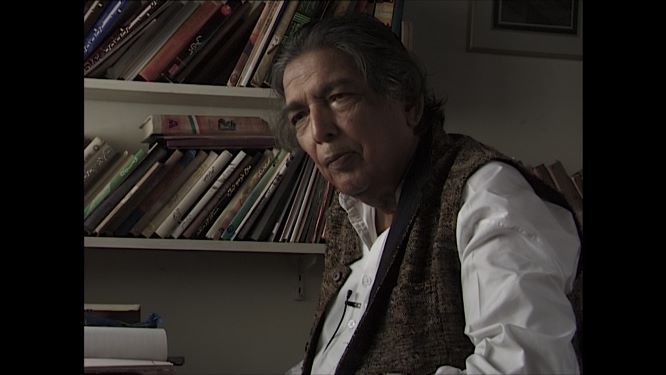 Kaifinama
Director: Sumantra Ghosal
documentary
Section: Special Screenings
Country: India | Year: 2019
Language(s): Urdu, English | Time: 90 mins
Synopsis
The progressive, Urdu poet Kaifi Azmi was both a poet for social change and one of the foremost lyricists in the Hindi film industry. Not content to limit himself to fine writing, he worked ceaselessly throughout his life as a catalyst for change among the disenfranchised. Documented through extensive interviews—with him, his wife, Shaukat Kaifi, and his children, Shabana and Baba Azmi, as well as friends and colleagues—the film looks at his small-town roots, his commitment to socialism, his wide-ranging body of work, and the enormous changes he brought to the life of the
village where he was born.
Director's Bio
Sumantra Ghosal spent the better part of his life making advertisement films for his companies Cinematix and Equinox. Now, he makes documentaries. Noteworthy among his several films on the arts are the two feature films: The Speaking Hand
(2003), about tabla maestro Zakir Hussain and The Unseen Sequence (2013), about Bharatanatyam dancer Malavika Sarukkai. He also served as creative collaborator with Sarukkai and wrote the poems for the full-length dance project Thari – The Loom. In 2017, Ghosal completed The Space Between the Notes, a documentary on a concert by Zakir Hussain and Niladri Kumar. His most recent work Kaifinama commemorates the birth centenary of Kaifi Azmi.