Programme 2019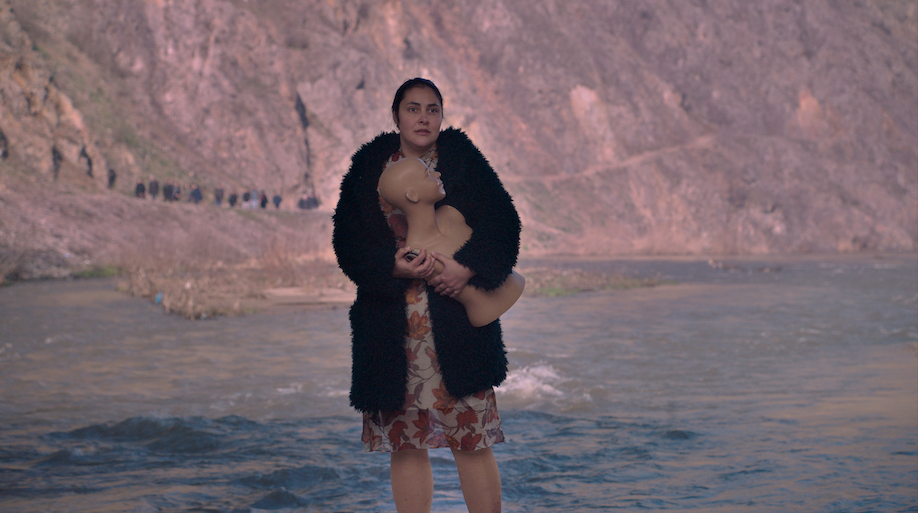 God Exists, Her Name is Petrunya (Gospod Postoi, Imeto i' e Petrunija)
Director: Teona Strugar Mitevska
fiction
India Premiere
Section: World Cinema
Country: Macedonia, Belgium, Slovenia, France, Croatia | Year: 2019
Language(s): Macedonian | Time: 100 mins
Synopsis
In Štip, a small town in Macedonia, every January, the local priest throws a wooden cross into the river and hundreds of men dive after it. Good fortune and prosperity are guaranteed to the man who retrieves it. When Petrunya dives into the water on a whim and manages to grab the cross before the others, her competitors are furious - how dare a woman take part in their ritual?
Director's Bio
Teona Strugar Mitevska is a Macedonian director and producer who has won great acclaim, internationally, for her films. Veta (2001) her short film screened at the Berlinale, How I Killed A Saint (2004) screened at International Film Festival
Rotterdam. I am From Titov Veles (2007) screened at Toronto International Film Festival, the Berlinale, and the Cannes Film Festival. When the Day Had No Name (2016) premiered at the Berlinale.