JIO MAMI INDUSTRY PROGRAMME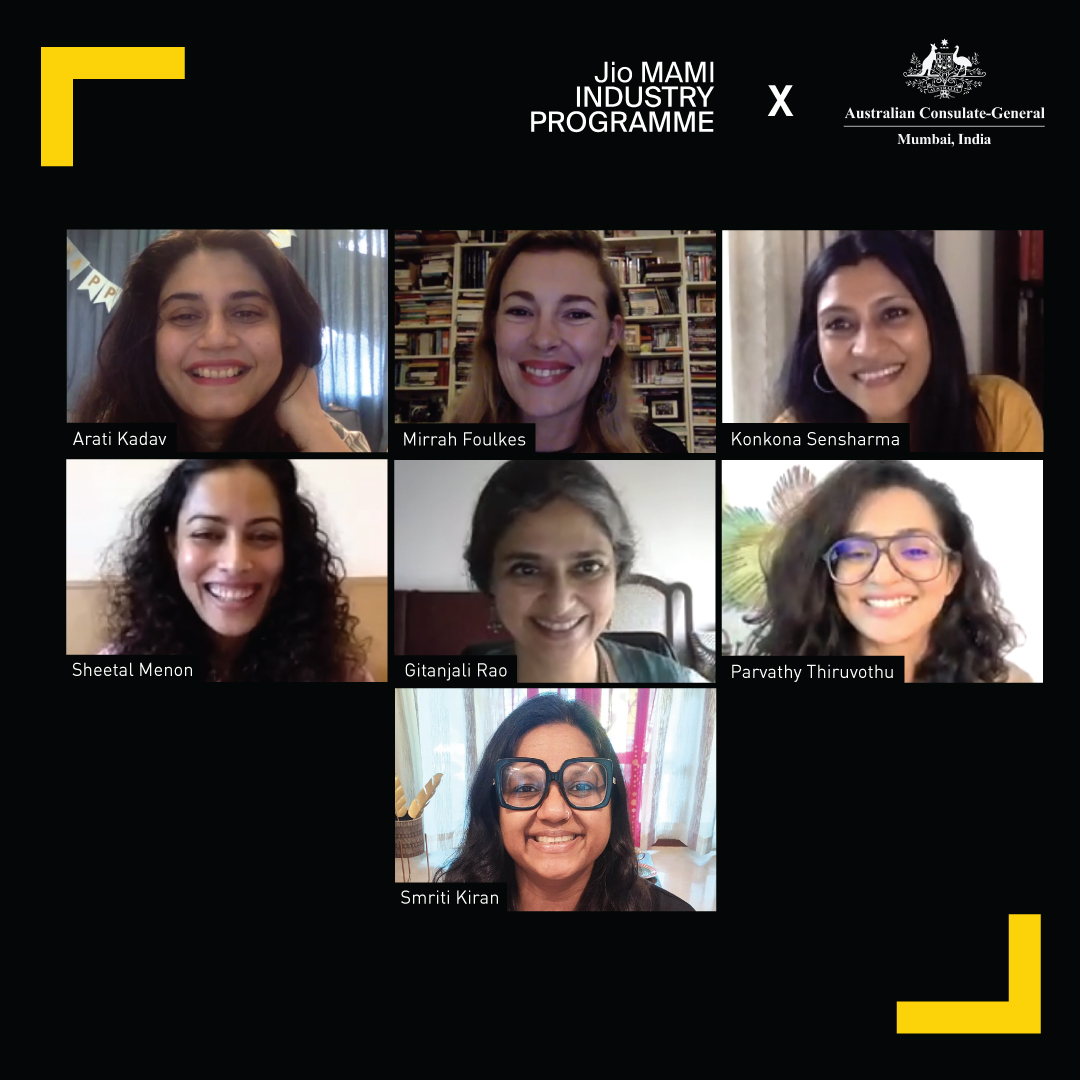 Creating A Global Tribe For Female Filmmakers
Date: 8th July 2021
Our biggest endeavour as an Academy and Festival is to create dialogue beyond borders and propel the discoverability of talent across film cultures. In this spirit, we brought together a few stellar debut filmmakers from India and Australia to chat about creating space and opportunities to bridge the gender gap, leading with kindness in the work environment, and eradicating gender prefixes to any role that one takes on in the industry. Smriti Kiran spoke with Mirrah Foulkes, Konkona Sensharma, Gitanjali Rao, Sheetal Menon, Arati Kadav and Parvathy Thiruvothu about their experiences and challenges, the ambivalence about being authoritative on set, conditioned expectations from women directors, the crisis of confidence and creating a global tribe of female filmmakers.
Watch
Read
---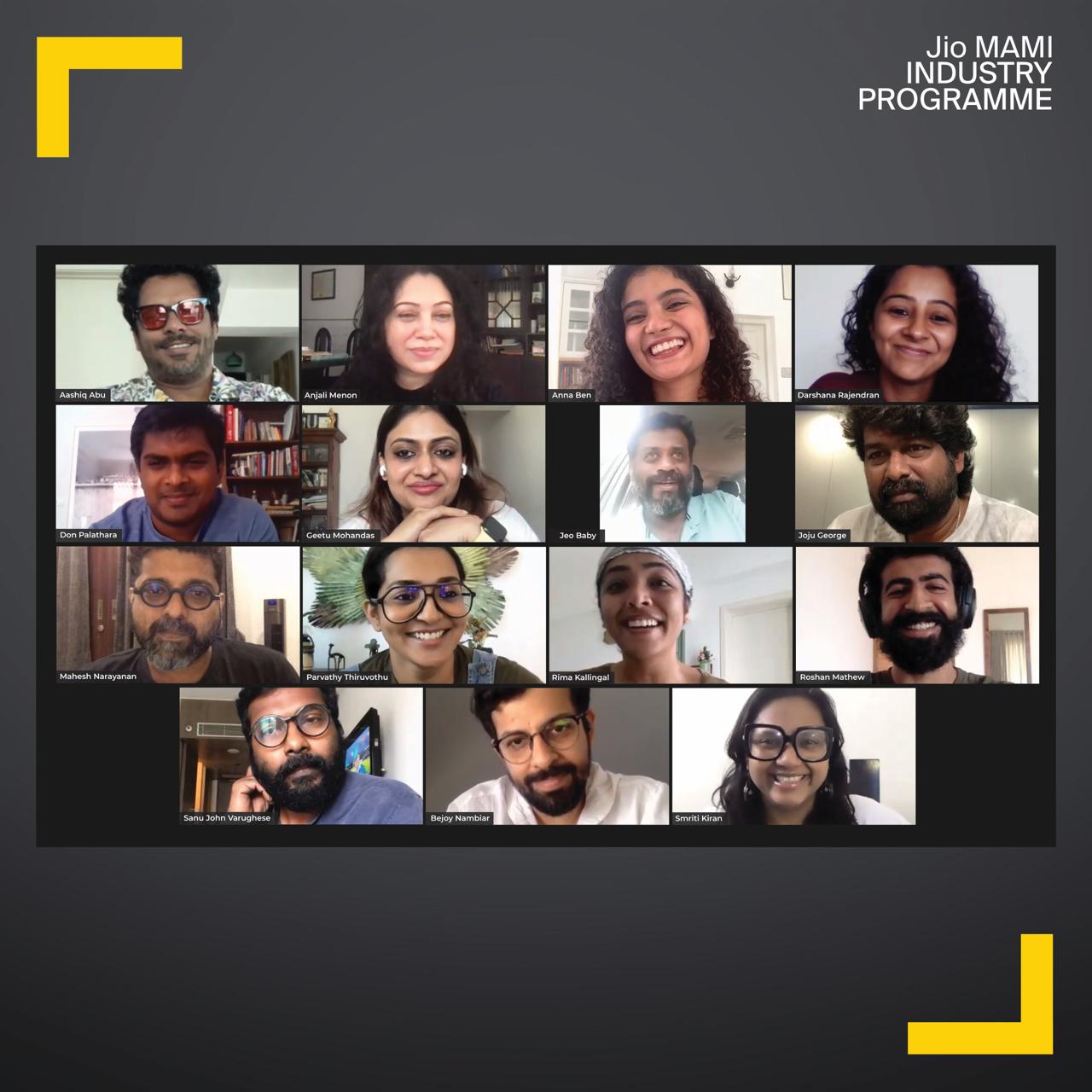 Redefining Regional: The Malayalam Edition
Date: 24th April 2021
The Malayalam film industry has been setting new benchmarks in storytelling especially in the last decade. Thirteen of the most exciting creators of the Malayalam new wave cinema were in conversation with Bejoy Nambiar and Smriti Kiran about what makes their industry unlike any other, what informs their aesthetic, how they easily move from character roles to centre stage back to character roles, the spirit of collaboration and what can film festivals like ours do for them.
Watch
Read
---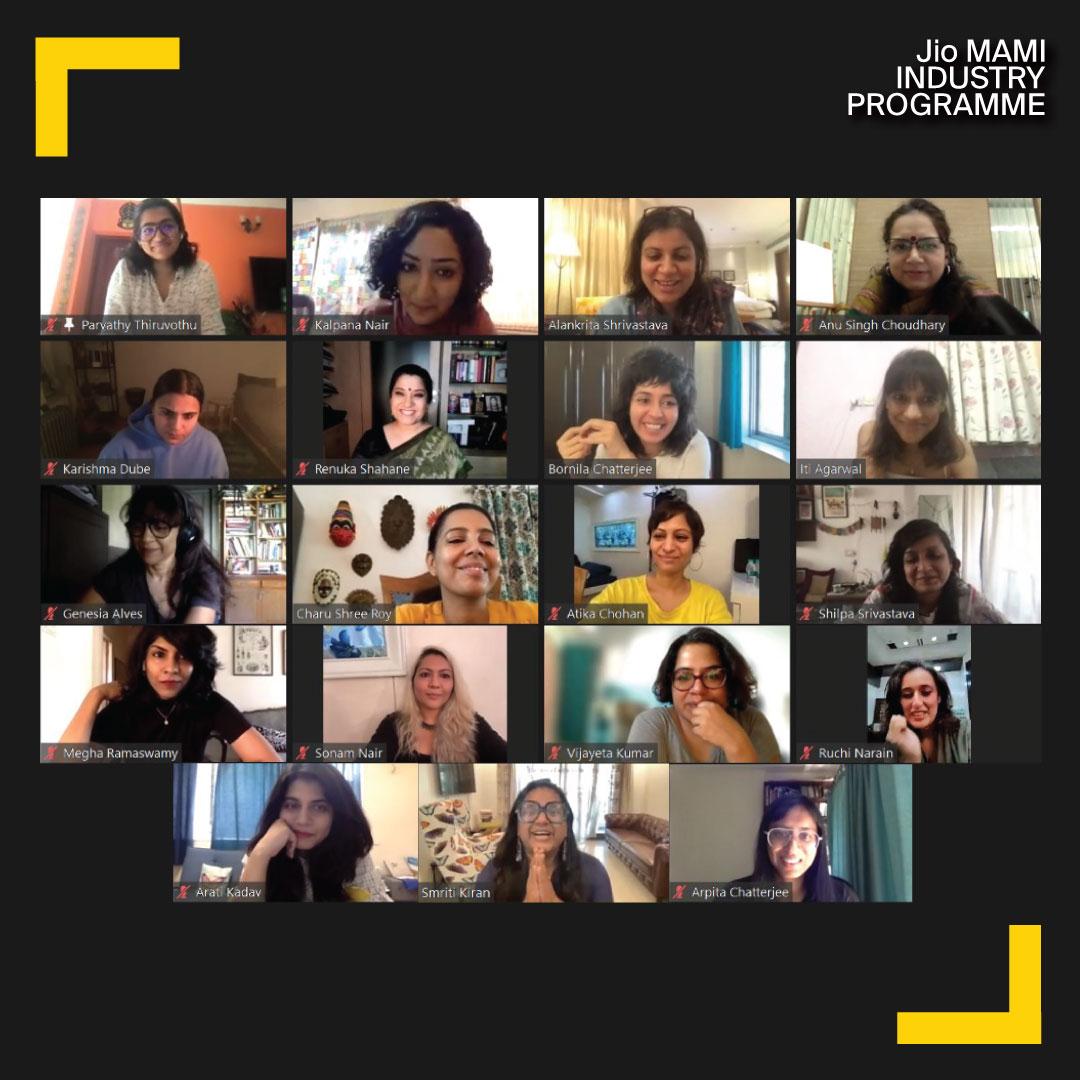 Jio MAMI Industry Programme | How To Build A Woman
Date: 28th February 2021
We know the whys and we have spoken about the issues regarding representation in film and TV. It's now time to discuss solutions and make them happen. Alankrita Shrivastava's new series Bombay Begums has an all-women writers' room and more than 50 percent of the HODs are women. Jio MAMI's Industry Programme, which had a soft launch at the festival in 2019, brings a few of the many amazing women that work in the industry to talk 'How To Build A Woman'. Each of us for all of us.
Watch
Read