Programme 2018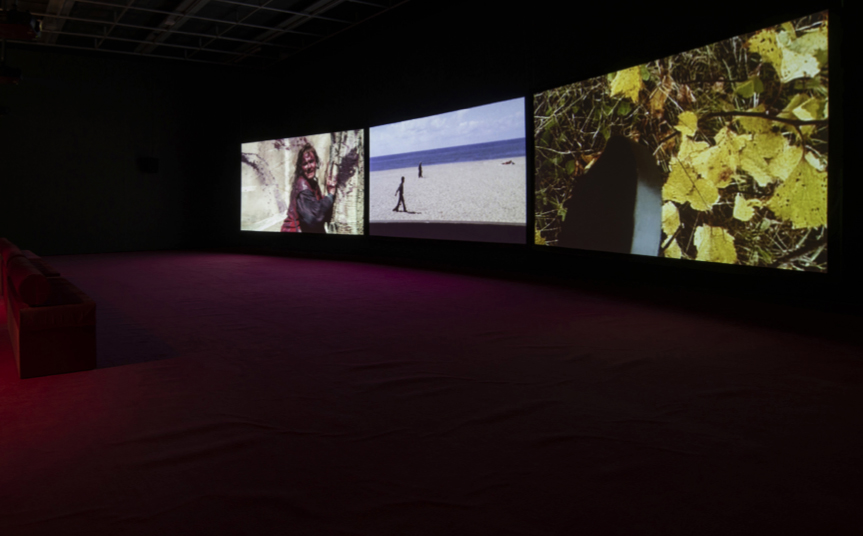 3 moving images. 3 places. 3 rhythms. 3 feelings.
Director: Agnès Varda
fiction/documentary
Section: The New Medium III: Multi-screen Cinema
Country: France | Year: 2018
Language(s): English | Time: 12 mins
Synopsis
At the age of 90, legendary French New Wave filmmaker Agnès Varda brings to us her first three-channel installation, that recently premiered at the Liverpool Biennial 2018. 3 moving images. 3 rhythms. 3 sounds is a triptych whose varying speeds stimulate a reflection on temporality and the rhythm of human life. It combines extracts from three of Varda's films: Documenteur (1981), Vagabond (1985) and The Gleaners (2000).
Director's Bio
Agnès Varda (b. 1928) is a pioneer of French New Wave Cinema. Her first feature, La Pointe Courte (1956), which she wrote and directed with no formal training, is considered to be the film that inspired the movement. With a career spanning photography, cinema and visual art, Varda's works are characterised by a playful yet radical approach to image-making, and the filmmaker's keen attention to the world around her. Varda refers to her move into visual arts as her 'third life', following her early career in both photography and film. At 90, she brings us this three-channel work, which takes scenes from Vagabond (1985), Documenteur (1981) and The Gleaners and I (2000).