Programme 2016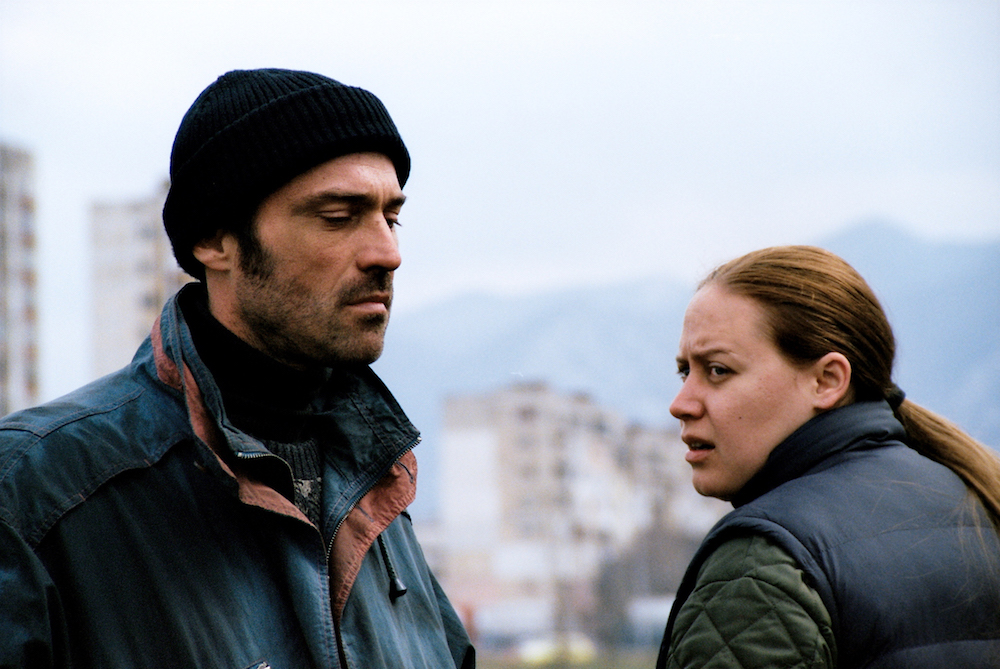 Godless (Bezbog)
Director: Ralitza Petrova
fiction | Section: International Competition
Country: Bulgaria, Denmark, France | Year: 2016
Language/s: Bulgarian | Time: 99 mins
Synopsis

In a remote Bulgarian town, Gana looks after the elderly who suffer from dementia,
while also trafficking their ID cards on the black market. At
home, she provides for her jobless mother, with whom she hardly speaks.
Her relationship with her mechanic boyfriend is no source of love
either. The only source of comfort for her is her addiction
to morphine. Nothing seems to have an effect on the nurse's conscience;
not even the incidental murder of a patient. Things however begin to change when
Gana begins to feel empathy for Yoan, a new patient. She soon learns though that this transformation
will not be without a price.
Director's Note
The effects of communism in Bulgaria keep on taking its toll, nearly thirty years after its collapse.It's a reality, where you get away with murder without consequence, and a possibility for hope can only emerge when all is lost. Godless deals with the fall of an ordinary person, forced to act against their good conscience. The film was designed to carry the rawness and authenticity of real life. Most of the cast are nonactors, whose life is close to that of the characters.
The fictional narrative of the nurse was fused with the reality of looking after actual patients. This was a way to explore both the deluded mentality of the past generation, and the skewed values of the present one. The film was shot in the province of Vratsa, one of the poorest regions of northwestern Bulgaria, situated at the foothills of an austere mountain. The hostile landscapes and local faces created a visceral atmosphere, which mirrored the brutality of the story.
Director's Bio
Born in Bulgaria, Ralitza lives and works between
England, Bulgaria, and France. She
studied Fine Art, and later Fiction Directing at the
UK's National Film and Television School.
Her films have won acclaim at film festivals such as
Cannes, Berlin, and Toronto, and have also been featured
on numerous prestigious platforms, including, among others,
the Centre Pompidou, Paris. She was previously awarded the
Prix UIP, Best European Short Film at Berlinale, and nominated
for an European Film Award A. Her debut, 'Godless', has been awarded
production prizes at Torino Film Lab's FrameWork 2013, Sarajevo
Film Festival's CineLink 2015, and the Women in
Film Finishing Fund, Los Angeles.