New Award Partners

Oxfam India
Oxfam India is a movement of people to end the injustice caused by extreme inequality and poverty and ensure that no one gets left behind.
Collectively, they work with partner organisations and networks, and alongside poor and vulnerable women and men, to find practical, innovative ways for people to lift themselves out of poverty and thrive. They help save lives and rebuild livelihoods when disaster strikes, and also enable poor and marginalized people to avail of opportunities and realize their rights. They enable members of the public who want an India where everyone can live a life of dignity, to speak out on big issues like inequality and violence against women.
Oxfam India's programmes are currently active in the six focus states of Assam, Bihar, Chhattisgarh, Jharkhand, Odisha and Uttar Pradesh.
Read more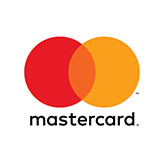 MASTERCARD
Mastercard takes immense pride in recognizing the MAMI Best Female Filmmaker Award for the year 2016. As a company, we believe in empowering women. Through this award, we applaud and salute women for their talent and the skill that they bring to the art of film making.
As a leading technology company in the global payments industry, diversity is embedded in Mastercard's working culture to foster innovation, collaboration and new ideas. Mastercard has been bringing more women professionals in the workforce and has been working towards encouraging women technologists to take leadership roles. It has long devoted resources to understanding women and aiding their empowerment across divisions.
Mastercard launched the Girls4Tech, its signature education programme to drive interest and encourage STEM (Science, Technology, Engineering and Math) careers for middle school girls in India. The programme was launched in April 2015 in India, the first country in Asia Pacific to benefit from MasterCard's Signature STEM Program.
Mastercard's Girls4Tech education programme connects with schools in Europe, Asia Pacific, USA, the Middle East and South America showcasing the importance of STEM subjects and how they can lead to some impressive careers. Mastercard employees serve as mentors to the students and demonstrate how STEM principles are applied to the global payments sector, in exciting areas such as digital convergence and big data.
Read more